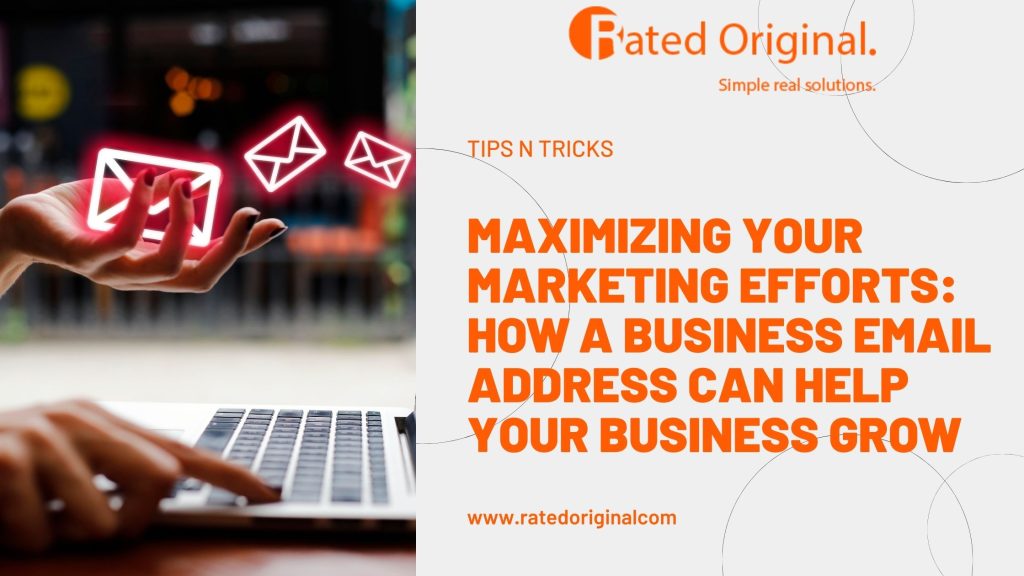 Having a professional email address for your business is important for a number of reasons. First and foremost, it helps to establish credibility and professionalism in the eyes of potential customers and clients. A personalized email address, such as [your name]@[your company].co.za, is much more trustworthy and credible than a generic email address from a free email provider.
In addition to establishing credibility, a business email address also helps to keep your personal and professional communications separate. This can be especially important if you are running a small business or working as a freelancer, as it allows you to keep track of important business communications without getting bogged down by personal emails.
Another advantage of having a business email address is that it allows you to easily create and manage email marketing campaigns. Many email marketing services, such as MailChimp and Constant Contact, require that you use a business email address in order to create an account. This means that without a business email, you would be unable to take advantage of these powerful marketing tools.
Finally, having a business email address also allows you to create a more professional image for your brand. It is an easy and cost-effective way to create a sense of professionalism and credibility, which can be especially important for small businesses and start-ups.
Overall, a business email is an important tool for building credibility, maintaining professionalism, managing communications and marketing, and creating a professional image for your brand. It is an absolute must for anyone looking to grow their business or establish their brand.
Check Our Business Email Package here Email Hosting